Exence – solutions provider for industrial companies
Poland based independent Partner for the fastest growing industries in the world which are ready for implementing solutions supporting Industry 4.0 concept.
Our core partnership areas
Industry 4.0
We advise our Clients on how to effectively implement Industry 4.0 solutions to support their business growth.
Automation and Robotization
Our ready-made computer systems that are to facilitate, accelerate work and ensure increased efficiency.
Digital Transformation
We have all the tools and expertise in digitalization, including paperless documentation, Cloud services and industrial IoT, to advise clients on bringing the Digital transformation in their businesses.
The Company Strategy in 2020
To achieve the best possible objectives in 2020, we are continually intensifying development of our software products and refining them in relation to clients' needs and unexpected market changes.
The development will include data-query and visualisation capabilities, allowing our clients to investigate complex relationships between large data sets and gather information from integrated objects.
Exence's strategy is to implement our innovative products based on the newest technologies such as Big Data processing, instant analysis and graphic reporting on multi-device apps with integrated multi-languages. 
We are currently expanding our team of specialists and focussing on Internet of Things applications, Business Intelligence and strengthening our partnership with NATO in Defense sector, which started in 2014.
Wrocław – the meeting place 
Close to each other
Do you like flying?
Wrocław – Dublin 1h:46m
Wrocław – Oslo 1h:50m
Wrocław – Berlin 4h:10m
Wrocław – Stockholm 3h:40m
Wrocław – London 2h:10min
The Newest Technology Partner
Wrocław University of Science and Technology is among the leading universities in Poland and one of the pioneers in the field of EMC.
Wrocław is the "silicon valley" of Poland
Wrocław has been ranked first among Business-Friendly Cities according to Forbes and is the fastest-growing Polish city in the last decade, according to the survey by Millward Brown of 2017.
European Best Destination
Wrocław hailed European Best Destination 2018.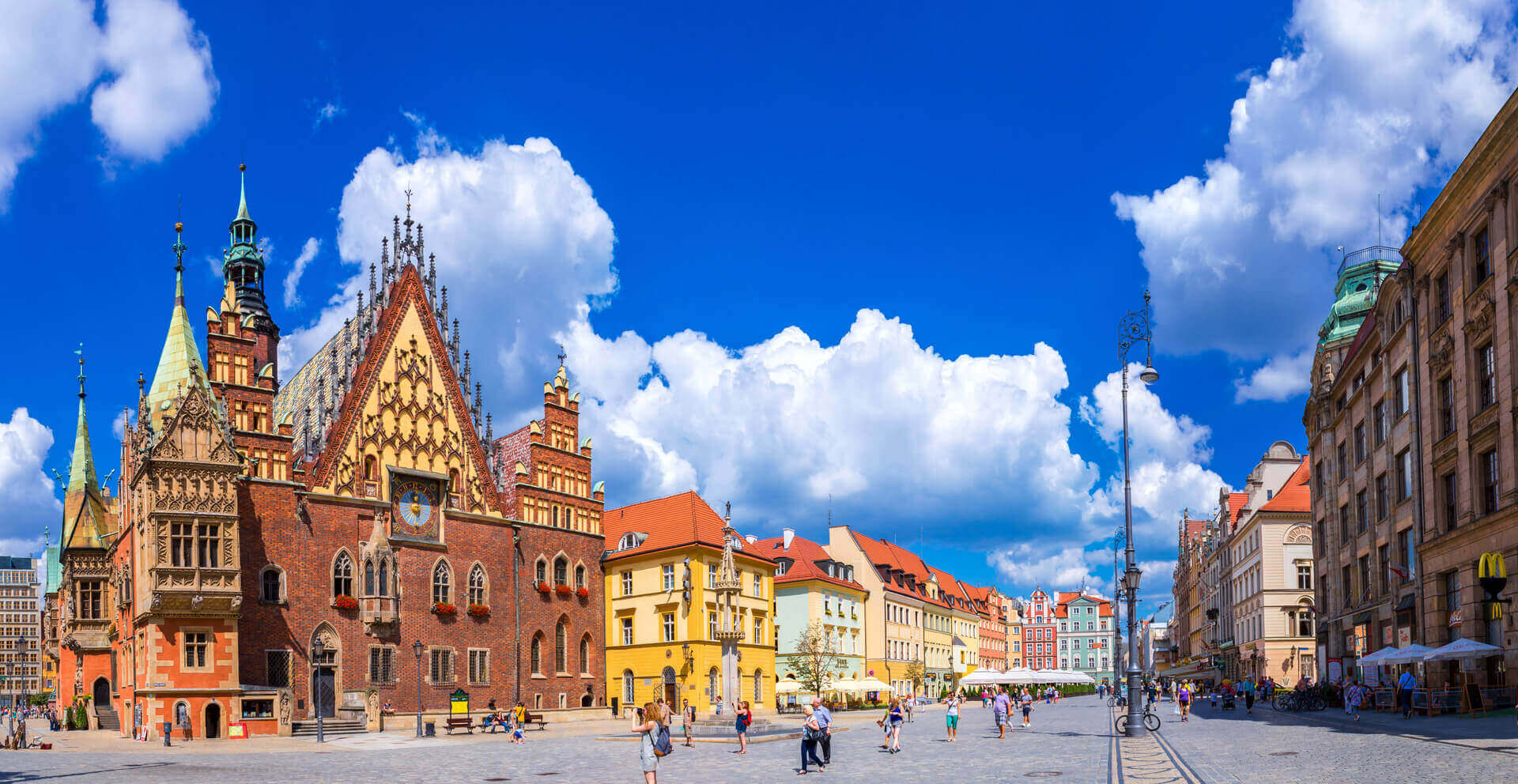 Exence S.A.
Bielany Wrocławskie
ul. Szwedzka 5, 55-040 Kobierzyce
Exence S.A.
Bielany Wrocławskie
ul. Szwedzka 5,
55-040 Kobierzyce, PL
Open Office Hours
M-F: 8am – 5pm (CET)
S-S: Closed